Baby news!

Placed on 9 June 2017
We are excited to announce that an Abacus baby is born! Matthias Schlottbom, the candidate-general adjunct has become father on the 2nd of June of his beautiful daughter Carlotta. His wife and kids are doing great. We wish them lots of love and happiness in their family.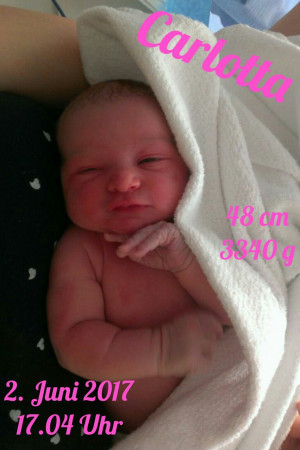 Stefanie Kraanen, our bachelor coordinator, is on maternity leave, so she will be out of office for the coming while. That's why the study temporarily assigned Jitske Rijken as such. You can read all about her in the Educational newsletter, also where you can find her. The newsletter can be found at Education > News > 18 May 2017
We wish Stefanie all the best and we trust in Jitske as our new B.C.!
Show image
The 49th board of Wiskundig Studiegenootschap Abacus has the pleasure to announce the candidate board for the 50th board. We expect them to be constituted as follows on the 5th of September:
Chairman & Officer Educational Affairs - Mariya Karlashchuk
Secretary & Officer External Affairs - David de Haan
Treasurer & Officer Internal Affairs - Ruben de Baaij
General Adjunct - Matthias Schlottbom
Show image
| | |
| --- | --- |
| 16:00 | Feeling like an anchor? The (A)bac(ch)us will gladly be your bartender! |
| | |
| --- | --- |
| 16:00 | Feeling like an anchor? Abacus will gladly be your bartender! |
| | |
| --- | --- |
| 12:30 | The last Home Made Wednesday of this year! |
| | |
| --- | --- |
| 16:00 | The Fat Friends of Grolsch Live IV |
| | |
| --- | --- |
| 16:00 | The yearly barbecue in Nutter! |