Stefanie Kraanen, our bachelor coordinator, is on maternity leave, so she will be out of office for the coming while. That's why the study temporarily assigned Jitske Rijken as such. You can read all about her in the Educational newsletter, also where you can find her. The newsletter can be found at Education > News > 18 May 2017
We wish Stefanie all the best and we trust in Jitske as our new B.C.!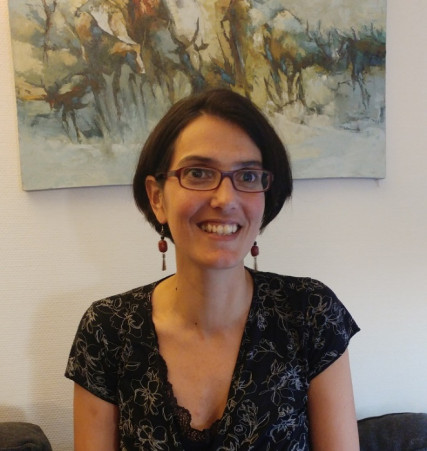 The 49th board of Wiskundig Studiegenootschap Abacus has the pleasure to announce the candidate board for the 50th board. We expect them to be constituted as follows on the 5th of September:
Chairman & Officer Educational Affairs - Mariya Karlashchuk
Secretary & Officer External Affairs - David de Haan
Treasurer & Officer Internal Affairs - Ruben de Baaij
General Adjunct - Matthias Schlottbom
Show image
On Thursday, December 15th, we thanked Brigit Geveling for all her hard work as our beloved bachelor coordinator in the form of a drink. Some people gave speeches and she received some gifts, including a gift from the students of course. She has done a wonderful job but to all good things come an end.
But that doesn't mean that no new good things will come! We now welcome our new bachelor coordinator: Stefanie Kraanen. On the 24th of January you will get the chance to get to know her during a Researcher Researched. We wish her good luck and we're sure that she will help a lot of students!
Show image
19:00

EWI-trip @

Zagreb, Croatia

The EEMCS-trip will go to Zagreb.
| | |
| --- | --- |
| 12:45 | The Freshmen committee has done it: they will present their epic Mini-Almanac! |
| | |
| --- | --- |
| 14:00 | We're going cycling on the railroad from Hengelo to Twekkelo! |
| | |
| --- | --- |
| 12:45 | What is the Programme Committee (OLC)? What do they do and what can they achieve? How can they help you? |
| | |
| --- | --- |
| 16:00 | It'll be summer in 7 days, let's kick it off with a barbecue with all of EEMCS! |